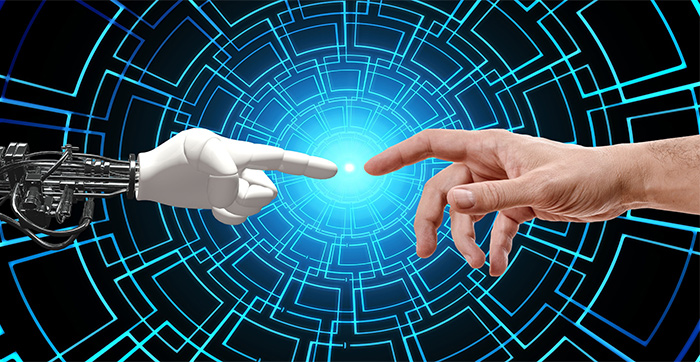 The way business is done has been changed forever. Many factors have led to an increased reliance on automated technology within the job market. For many years, enterprise-level organizations, startups, and international operations have all pushed for more and more automation.
Currently and in wake of Covid-19 outbreak, the world has no choice but to adapt. Automation has become essential to help make up for the thousands of individuals not capable of performing their duties from home. As the job market catches up, many of the tasks that unskilled workers used to perform will be taken over by sophisticated automation protocols.
Automated Technology to Follow
One technology you should pay attention to is called Robotic Process Automation. This form of AI machine learning is how computers are beginning to do what humans can do. Virtually any repetitive task you perform on a computer can be managed by RPA. Whether that's updating account information, verifying or declining applications, and even customer outreach.
All it takes is a knowledgeable programmer to instruct the program on what to do. Then, what previously took one employee all day to finish can be done in 1 hour with a 0% error rate. That's greater efficiency and a greater quality all wrapped up into one program.
How Is Automation Impacting the World?
The job market is being changed sector by sector. Different industries are responding differently to the push for automation. Some sectors will thrive in the new landscape and others will die. Take a look at the following sectors below to see how automation is impacting them specifically. When you're ready, reach out to HC to see how we can help you gain a foothold in the changing marketplace.
The education sector has always been at the forefront of the technological revolution. Recently, a greater push towards automation has created some interesting investment opportunities. Intelligent Tutoring Systems (ITSs) are gaining in popularity and offer an incredible opportunity to invest in an emerging technology set to take over the education sector.
The automated instruction of classes has been a hot topic for many years. It hasn't been until recently that the technology has really taken off. As the education sector scrambles to evaluate various solutions, the market is wide open.
In the same way that Intelligent Tutoring Systems (ITSs) are becoming more popular in the education sector, automated training platforms are showing promise in the corporate world. As enterprise organizations concentrate on building digital workforce and technology to facilitate that remote workforce, automated training protocols will become necessary.
Systems designed to train vast numbers of digital workers will be needed in the coming shift. This opens the floodgates for technology firms with the capacity to develop automated systems for corporations to use.
Technology Infrastructure
Investing in technological infrastructure is similar to buying real estate. Businesses and citizens will always need a reliable digital network to pretty much do anything. Investing in technological infrastructure puts you at the forefront of development in a region. As we shift towards a greater reliance on digital processes, the world will need larger servers, stronger networks, and greater resources.
The future belongs to those that control the flow of information. This is your chance to become a stakeholder in the digital realm. When you control the technology, you control the user.
Establishing new economic sectors will help absorb the rate of rising joblessness while bringing a sizable return on investment. In the current climate, new economic sectors can be established in the IT industry, remote workforce sector, on-demand services industry, and many others.
Any industry that operates with a reliance on the internet would be a quality investment to consider. Establishing new economic sectors can be done by leveraging a team of expert investment bankers that keep their fingers on the beating pulse of the industry.
Global Investment Opportunity
It's about more than creating investment opportunities in Egypt and around the Middle East. The current climate calls for a global investment opportunity, unlike anything you've ever seen. It's time to awaken the sleeping giant within the room. Here are some sectors you can make an impact on by investing With HC.
Emerging Markets

Energy

IT

And a few others…
Don't forget that HC is here to help point you in the right direction. When it comes to making a sound, and correct choice, you want to rely on the best. Our team of investment bankers will lead you down the path of least resistance. Experience the impact of smart investing by contacting our team today.