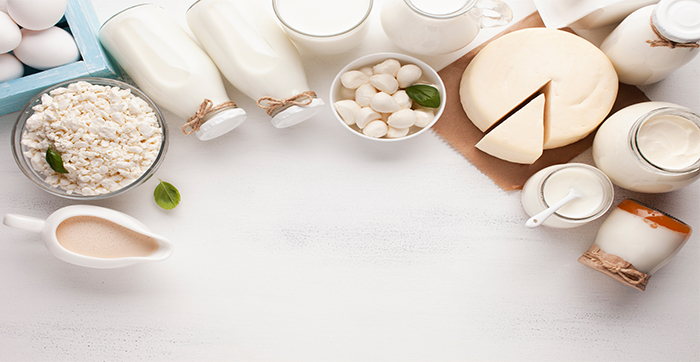 In a recent report, HC Brokerage presented their analysis of Egypt's food & beverage sector in Egypt and a valuation of the four stocks within their coverage universe in light of the COVID-19 outbreak. HC maintains Overweight for Juhayna, Domty, Oburland and Edita.
While the coronavirus outbreak hindered a lot of industries, staples players benefited from panic buying and stockpiling of necessities

We expect a more rationalized consumer spending as economic recovery takes time to materialize. We differentiate between stocks based on elasticity of demand, cost outlook, pricing, and profitability

Maintain Overweight for all our Egypt's Food & Beverage sector coverage, especially post recent sell-off. Juhayna is our top pick
Noha Baraka, the Head of Consumers at HC commented that: "Demand for staple products proved to be resilient in light of COVID-19 outbreak: Since the outbreak of the coronavirus in mid-March, the Egyptian government implemented precautionary measures to contain its spread, including a partial curfew and the halt of some transportation means, which resulted in panic buying and stockpiling of essential staple goods by Egyptian consumers. This was further helped by higher demand during Ramadan. On the other hand, companies delivering snack food products witnessed a demand slowdown during the same period of time, which we attribute to less commuting, the closure of schools, universities and sporting clubs, and not to mention consumers shying away from ready-made meals and shifting to healthier options as a precautionary measure. By the end of June, the government started lifting most of these measures, which will help stimulate economic activity, reduce unemployment, which spiked to 9.1% in April, and ultimately improve private consumption which we estimate to grow to 2.0% in FY20/21 from an estimated figure of 0.87% in FY19/20e. Having said that, we believe that the economic slowdown witnessed in the first 4 months of 1H20 took its toll on consumer purchasing power, suggesting that private consumption recovery will take time to materialize, and lead to a more rationalized spending skewed towards staple goods."
"Companies to fare differently in 2020e; with Juhayna benefiting the most: Demand for staples is proving to be resilient, coupled with the continuation of a favorable cost outlook, which should bode well for F&B companies' margins. We differentiate between companies based on elasticity of demand, cost outlook, pricing, profitability and FX exposure. Based on this, we see Juhayna standing out in terms of profitability mainly due to its products diversity in unsaturated segments and decent market share. On the contrary, Edita is the most exposed name, in our view, as it mainly targets on-the-go consumption and sells less essential products. We see Obourland offering the best exposure to the cheese sector, across our coverage, given its strength as a readily available product, attainable in underserved areas, having a low exposure to governmental channels, along with its expected revamped cheese packaging with an easy-open feature, which differentiates its offerings from that of competition. Despite that, we see Domty' s new plain bread product launch as a good shift that could make up for some of the Domty Sandwich lost sales, yet we believe the stock rerating is contingent on the recovery of its core operations." Baraka added.
"Egypt's Food & Beverage sector offering compelling valuation; Juhayna is our top pick: The sell-off across the board left valuations undemanding for our Egypt's Food & Beverage coverage universe, leading us to maintain our Overweight ratings for the 4 companies. We choose Juhyana as our top pick as we believe it is a strong defensive play during economic uncertainty given its well-diversified portfolio with strong presence in staple offerings, which suggests sustained demand. Also, being the most liquid stock across our F&B coverage sets it apart, in our view. We keep the company's 12-month TP unchanged at EGP10.6/share. We also raise our 12-month TP for Obourland c9% to EGP10.0/share. Although we are fond of Obourland's business model, yet a catalyst is needed for stock rerating, in our view. Due to lower cheese volumes mainly from lost government sales and lower bakery margins, we cut our 12-month TP for Domty c27% to EGP8.4/share. As for Edita, we cut our 12-month TP c32% to EGP14.7/share, mainly on a weaker demand for snack-food products in 2020e, but still maintain our Overweight ratings for both, on share prices' weaknesses. We also like Juhayna for its attractive yields and multiples, however, it has higher multiples than Obourland, which we believe is being penalized for its lower stock liquidity. Juhayna is offering a 2021e dividend and FCF yields of c6%, and c12%, respectively, and trading at a 2021e EV/EBITDA multiple of 5.3x, a c44% discount to its peers' implied multiple of 9.4x." Baraka Concluded.