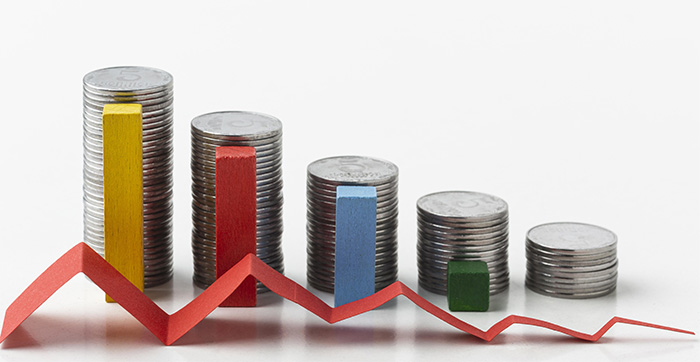 HC Securities & Investment shared their expectations on the likely outcome of the MPC meeting scheduled May 18th. Based on Egypt's current situation, they expect the CBE to increase the policy rates 100bps.
 Financials analyst and economist at HC, Heba Monir commented: " Our comment: We see the recent deceleration in inflation rate to be short-lived and expect inflation to inch up 1% m-o-m in May following the recent increase in diesel prices and changes in the ration cards system, averaging at 30.2% for 2H23, on our numbers. Also, the banking sector's net foreign liabilities (NFL), including the CBE, widened to USD24.5bn in March from USD23.0bn in February, according to CBE data. Excluding the CBE, the banking sector's NFL widened significantly to USD15.6bn in March from USD13.8bn in February. As a result of the pressure on the local currency, Egypt's 1-year CDS reached a record high. On a more positive note, the current account registered a surplus of USD1.41bn in 2Q22/23 for the first time in many years compared to a deficit of USD3.80bn a year earlier, mainly due to significant import control. On the other side, the capital and financial account recorded a deficit of USD1.63bn in 2Q22/23, reversing a surplus of USD5.38bn a year earlier, mainly due to a USD3.96bn deficit in the assets of the banking and other sectors compared to a surplus of USD2.38bn a year earlier and net foreign portfolio outflows reached USD855bn in 2Q22/23 bringing these outflows to USD3.01bn in 1H22/23. The external debt increased by c5% q-o-q and c12% y-o-y to USD163bn in December 2022.  A 100 bps policy rate hike in the coming meeting could increase the required 12M T-bills rate to 27.5%, based on our calculations, due to a significant hike in Egypt's 1-Year CDS to 2,510 bps from only 618 at the beginning of the year and a widening in the inflation differential between Egypt and US to 29.1% in 2Q23 from 24.2% in 1Q23, which would translate into a real interest rate of 6.57% based on our calculation (accounting for a 15% tax rate for US and European investors and 16.5% inflation in May 2024) compared to 3.63% currently and 0.50% in the US. We believe this could attract carry trade again, especially with the Federal Reserve hinting that are no more hikes expected soon. So, considering our inflation expectations until year-end, the need to attract carry trade, the banking sector's widening NFL, and the delay in the partial asset sale program, we expect the MPC to raise the policy rates by 100 bps. The downside of a rate hike is higher debt servicing costs; however, we see bridging the FX shortage through carry trade as a more urgent priority."
It is worth mentioning that, in its 30 March meeting, the Monetary Policy Committee (MPC) of the Central Bank of Egypt (CBE) decided to raise the benchmark overnight deposit and lending rates by 200 bps to 18.25% and 19.25%, respectively, with a total of 200 bps y-t-d and 800 bps in 2022. Egypt's annual headline inflation decelerated to 30.6% y-o-y in April from 32.7% y-o-y in the previous month, according to the Central Agency for Public Mobilization and Statistics (CAPMAS) data. Monthly prices rose 1.7% m-o-m in April compared to an increase of 2.7% m-o-m in the previous month. On the global front, the US Federal Reserve raised interest rates by 25 bps on 4 May to a range of 5.00-5.25% with a total of 75 bps y-t-d and 425 bps in 2022. Based on Egypt's current economic situation, we provide below our expectations for the likely outcome of the 18 May MPC meeting.