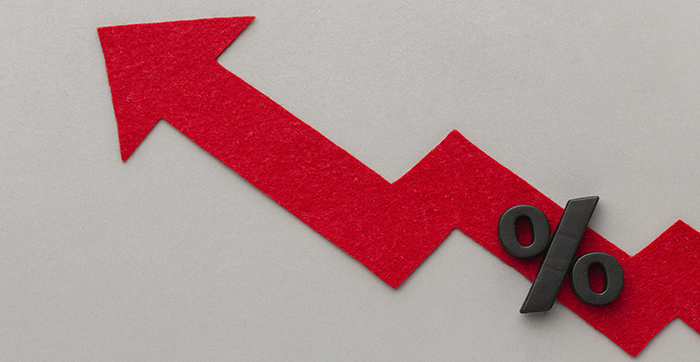 HC Securities & Investment shared their expectations on the likely outcome of the MPC meeting scheduled November 2nd. Based on Egypt's current situation, they expect the CBE to increase the policy rates.
 Financials analyst and economist at HC, Heba Monir commented: " We expect Egypt's inflation to continue rising by 2.6% m-o-m and 38.0% y-o-y in October, similar to September's figure, reflecting supply shortages of essential commodities and products mainly caused by the curbing of importation, exporting some crops and lack of USD availability and the seasonality effect of the partial start of schools and universities' academic year. Moreover, Moody's and S&P downgraded the Egyptian government's long-term foreign and local currency issuer ratings with a Stable outlook. Besides the reasons mentioned by the rating agencies for the rating downgrade mostly related to Egypt's worsening debt affordability, other concerning factors include  (1) the surge in Egypt's 1-year CDS to 2,013 bps from 1,230 in mid-September, (2) the widening of the gap between the parallel and official FX rates to as much as c50% and c30% between the Real Exchange Rate (RER) and Real Effective Exchange Rate (REER) models, based on our calculations, (3) the increase of the inflation differential between the US and Egypt to 34.4% in 4Q23 from 33.8% in 3Q23, and (4) the increase of the 12M yield on US treasuries to 5.42% currently from 4.67% in January 2023 while Egypt offers a negative real yield of 4.0% currently on its 12M T-bills, based on the latest 12M T-bills auction offering a nominal yield of 26.4% compares to a positive real yield of c2.7% on US treasuries. For Egypt's real yield calculation, we used a 15% tax rate for US, UK, and Europe investors) and an average inflation rate of 26.4% for for FY24. We also estimate that the 12M T-bills required return is c28%. On a more positive note, Egypt's overall balance of payment (BoP) recorded a surplus of USD601m in 4Q22/23 and USD882m as well in FY22/23. Net international reserves (NIR) increased by 5.34% y-o-y and 0.12% m-o-m to USD35.0bn in September, and deposits not included in the official reserves increased by c6.4% m-o-m and 3.82x y-o-y to USD5.05bn in September. Egypt's banking sector's net foreign liabilities (NFL) narrowed by USD585bn m-o-m for the second consecutive month to USD25.7bn in August due to a USD995m m-o-m decline in the CBE's foreign liabilities, according to CBE data. Excluding the CBE, the banking sector's NFL widened by USD220m m-o-m to USD16.4bn due to a larger drop in banks' foreign assets (excluding the CBE) by USD868m m-o-m versus a decline of USD648m m-o-m in banks' foreign liabilities. Based on Egypt's economic situation, and although the inflation spike is supply-driven rather than demand-driven, we forecast a total 200 bps policy rate hike before year-end, including 100 bps for the 2 November meeting as we believe that the rate hike may help defend the currency against dollarization and purchases of gold by Egyptian citizens, despite that we would still be in negative real yield territory until inflation normalize again."
It is worth mentioning that, in its 21 September meeting, the Monetary Policy Committee (MPC) of the Central Bank of Egypt (CBE) decided to maintain the benchmark overnight deposit and lending at 19.25% and 20.25%, respectively, after it increased it by 300 bps y-t-d and 800 bps in 2022. Egypt's annual headline inflation accelerated to a record of 38.0% in September from 37.4% y-o-y in August, according to the Central Agency for Public Mobilization and Statistics (CAPMAS) data. Monthly prices rose 2.0% m-o-m in September compared to a 1.59% m-o-m increase in the previous month. On the global front, the US Federal Reserve raised interest rates in July by 25 bps to a range of 5.25-5.50%, a total of 100 bps y-t-d and 425 bps in 2022, with most expectations likely to maintain rates in its meeting next week, according to Bloomberg.
About HC Securities & Investment
HC Securities & Investment is a leading investment bank in Egypt and the MENA region. Since its inception in 1996, HC has utilized its relationship-driven insights, local and regional market knowledge, and industry-specific expertise and strong execution capabilities to provide its clients with a wide range of services in investment banking, asset management, securities brokerage, research, custody and online trading  through its offices in Egypt and the UAE (DIFC). HC Investment Banking has an outstanding track record of advising leading corporates in Egypt and the MENA region on M&A, capital market, and financing transactions in excess of USD6.6bn. HC Asset Management now manages 7 mutual funds for commercial banks and portfolios for institutions and sovereign wealth funds with assets under management in excess of EGP7bn. HC Brokerage is ranked among the top brokers in Egypt and provides a wide array of services, including research and online trading to institutional and retail clients.