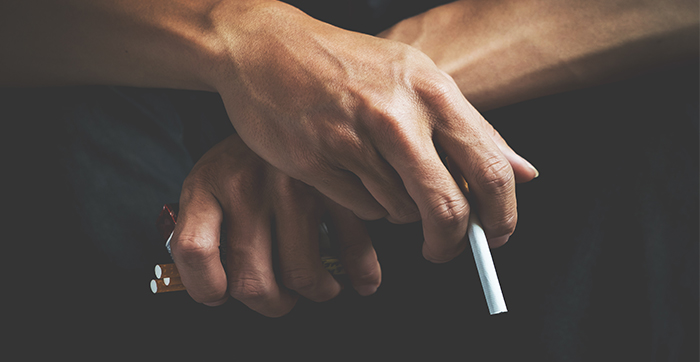 In its recent report, HC Brokerage presented their updated evaluation of Eastern Company assuring that: "Ex-factory price hike is key for rerating Eastern Company and maintaining our Overweight rating".
Despite resilient product nature, further pricing power limitation lowers our FY20/21–FY23/24e top line estimates by c11%, on average

High margins are unlikely to be sustained without outright price increases, in our view

We cut our TP c27% to EGP16.2/share on lower estimates, but maintain our Overweight rating on further share price weakness
Noha Baraka, the Head of Consumers at HC commented that: "Limited pricing power, along with a lower USD denominated toll fee, suggest an c11% downward revision to our FY20/21–FY23/24e top line estimates: We are becoming more skeptical about Eastern Company's margin expansion given its limited pricing power over its products. This was clearly evident following last February's sales tax hike which was not accompanied with any price benefits for the company. While the new tax brackets mean the cigarettes price could go up by as much as EGP7.50/pack without being subject to a higher lump‐sum tax, we opt to exclude any direct price increases based on the company's recent pricing strategy. We only account for sales-mix improvement and conservatively assume an annual c1% increase in blended local ex-factory price over our forecast period. This translates to a c13% downward revision to our FY20/21e–FY23/24e blended local ex-factory price estimates. Also, we expect the 2021e renewal of the company's toll manufacturing agreement with Philip Morris International (PMI), and British American Tobacco (BAT) to kick in at a lower FX rate in light of the EGP appreciation compared to the time of the contract. Our estimates point out to an average rate of EGP16.8/USD down from EGP18.0/USD previously. While several industries got hit during the pandemic, we still assume demand for cigarettes to continue to be fairly resilient thanks to the product's nature, as the lock-up period, and the working from home environment during the pandemic could cause a further spike in demand. However, we still estimate Eastern Company's top line growth to be largely muted, growing at a 5-year CAGR c6% over our forecast period, however c11% lower than our previous estimates. We see higher blended ex-factory price as a key catalyst for rerating."
"High margins are unlikely to be sustained over our forecast period: Over the past couple of quarters, Eastern Company's gross profit margins have proved quite resilient despite the lack of price increases, mainly on the retailers' margin cut along with a stronger EGP/USD rate. Despite the limited likelihood of price increases during the next year, and its cost-cutting initiative not kicking in yet, along with the EGP1.5/kg newly imposed development fee on raw tobacco, we still expect high margins to be largely sustained in FY20/21 given that the company is carrying 15 months of inventory procured at a lower EGP/USD rate. We expect Eastern Company's gross profit margin to stand at 39.4% in FY20/21e, only 0.6 pp lower than our expected FY19/20e estimate and some 2.4 pp lower than our previous estimate. Post FY20/21e, we see margins to contract by some 3.6 pp over our forecast period to 35.8% in FY23/24e. Our SG&A expenses are now c10% lower over our forecast period, but still representing c6% of sales, in line with what management is guiding. This filters through to a c22% downward revision to our FY21/22–FY23/24e EBITDA estimates, leaving our terminal margin at 34.3%. Our new estimates filter through to a c24% downward revision to our EPS estimates on c2% lower net interest income, assuming the company maintains its current raw tobacco inventory level, with any potential interest rate cuts by the Central Bank of Egypt posing a downside risk to our numbers." Added Noha Baraka.
Noha Baraka concluded that: "Maintain Overweight on share price weakness: In light of our lower estimates, we cut our TP c27% to EGP16.2/share. Our new target price puts the company at a FY20/21e P/E multiple of 8.1x (trading at 6.8x) and EV/EBITDA multiple of 4.5x (trading at 3.6x), and implies a potential return of c28% over the 26 August closing price of EGP12.6/share. We therefore maintain our Overweight rating for the stock. In our view, valuation is compelling, with the stock underperforming the market by c7% since the coronavirus outbreak. Also, dividend yields are becoming more attractive on recent share price drop and we also expect a higher DPO ratio starting FY19/20e on limited CAPEX needs and improved profitability compared to its historical level. In our numbers, we expect the FY19/20e and FY20/21e DPS to stand at EGP1.25/share, implying a dividend yield, net of tax, of 9.4%, and, which is 2.5 pp higher than its 2-year historical average of 6.9%. Based on our FY20/21e DPS estimate and average dividend yield, we arrive to a valuation of EGP17.2/share, which is only c6% higher than our DCF-based valuation, and c36% higher than the current market price, further solidifying our Overweight rating."