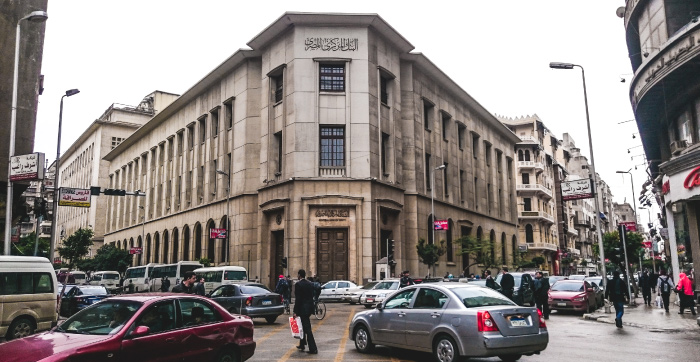 HC Securities & Investment assured that Egypt's annual headline inflation decelerated to 5.3% y-o-y in February from 7.2% y-o-y in the previous month, with monthly inflation showing no increase compared to an increase of 0.7% m-o-m in January, according to data published by the Central Agency for Public Mobilization and Statistics (CAPMAS).
Economist and banking analyst at HC, Monette Doss said: "Despite the decline in the inflation figure in February we believe that inflationary pressures could resume over the coming months due to stocking up of staple and pharmaceutical products following the announcement of curfew in Egypt, relatively higher demand during the month of Ramadan and possible supply shortages resulting from prolonged periods of lockdown. We believe monthly inflation could average c1% m-o-m over the rest of 2020e to record an average of 6.4% over 1H20, backed by a favorable base effect, and to reach a peak of 11.45% y-o-y in December.
We accordingly expect the CBE to maintain rates unchanged in its upcoming meeting. "Local public banks maintained interest on their 3-year CDs at an elevated 12.0%-12.25% and introduced 1-year 15% CDs while the Commercial International Bank (COMI EY) increased interest on its 3-year CDs by 2.0%-2.5% to reach 12.0%-12.25%. Given the current level of uncertainty, we perceive these elevated rates as necessary to discourage dollarization and bank-runs, while however, they dilute the potential positive effect of the recent 300bps rate cut on private sector growth. A similar trend is observed in the T-bill auctions where 6-month T-bills decreased by 76bps only to 13.55% currently, from 14.31% prior to the March rate cut which reflects high risk levels, in our view. Egypt 5-year USD CDS increased to above 612bps currently, from 298bps in end of February and significantly higher than Turkey's 5-year CDS of 469bps. Current, risk levels discourage further rate cuts in our view." Monette Doss added
It is worth mentioning that, on 16 March, the Central Bank of Egypt's (CBE) Monetary Policy Committee (MPC) held an unscheduled meeting where it cut interest rates by 300bps after keeping them unchanged in January and February.