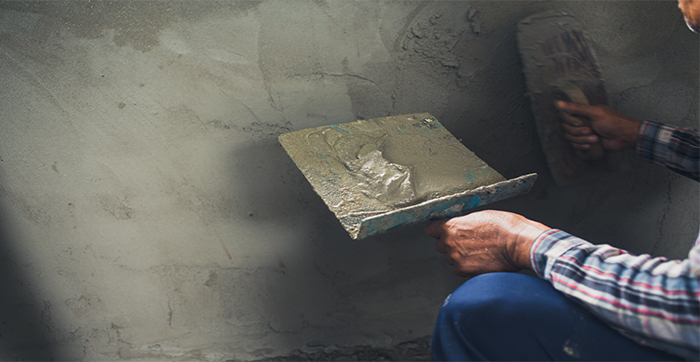 No alternative for government intervention, HC maintains Overweight for Arabian Cement on a still compelling valuation
In its latest report, HC Brokerage shed the light on the cement industry in Egypt, specifically on Arabian Cement Company (ACC) asserting that: "prices unlikely to find a bottom without direct government intervention, which is now in the cards"
Capacity shutdowns outpaced by demand destruction; prices unlikely to find a bottom without direct government intervention, which is now in the cards

Lower coal/petcoke/electricity prices, a stronger EGP and lower SG&A expenses offset weak selling prices, giving a breather to Arabian Cement Company's operating margins, but earnings remain in the red until the end of the year, on our estimates

We cut our 2020–23e EBITDA estimates c11% and TP c21% to EGP5.50/share, and maintain Overweight for Arabian Cement on a still compelling valuation
Mariam Ramadan, Head of Industrials at HC commented that: "Demand recovery to take longer than current players can sustain, all else constant: A series of setbacks (from the hit to export markets, to the crackdown on informal housing, to the coronavirus situation, to halting building permits in capitals) has left the industry in dire shape, with 2020 likely marking the fourth year of consecutive decline in sales. The bad news is that we have not bottomed out yet. Prices are still falling today when it is supposedly the good season, before 4Q comes with severe price competition and end-of-year discounts to achieve sales targets and clear inventory. Prospects of a pent-up demand materializing post the lift of the construction ban have been downplayed by sector players, and mega projects, whose contribution had helped keep sales afloat, have peaked. Long-term estimates have also become significantly worse as purchasing power suffers, private investments falter and government investments shift further away from cement-intensive structures. On the supply side, permanent exits have been slow to happen, but at least 10 players have idled production lines, and that was still insufficient to balance the market. Adjusting for idled capacity, utilization rates are effectively c20 pp tighter at least, suggesting prices (1) are far from reasonable, and (2) can no longer be rectified by demand recovery alone, no matter how fast that comes by. Sector economics have reached a level where prices need to rise enough to do away with the current operating losses, bring back idle production lines (we calculate some 25m tpa of "dormant" capacity), generate enough cash to recoup losses incurred over the past years, and pay down debts/shareholder loans.
"Small government support won't cut it; direct intervention is the only way out: Government efforts have so far been fixated on fuel prices (which are no longer relevant), and the more generic interest rate cuts, electricity price cuts, or market-specific export support incentives. However, the government is now said to be in talks, more seriously than usual, over local sales quotas to try and match supply and demand forces, which in our view will be accompanied by a price floor. At the last reported annual utilization rate of 65%, we calculate a minimum price of EGP820/ton ex-factory, excluding VAT. This is based on the highest production cash cost among current players, not counting for SG&A, interest or depreciation. While Arabian Cement's volumes would be affected by this arrangement, given its market share is significantly above capacity share (operating at 88% in 1H20, compared to sector average of 57%), such price floor would still be a game changer for the company, taking it back to pre-devaluation profitability, and does not take away its edge as the most cost efficient player (EGP25/ton lower than the second best) and having the biggest export share (unaffected by the quota). The assumption here is that the government will push only as high as to prevent exits (in order to preserve foreign investor sentiment and assuage investors who had yet to recoup capital outlays ahead of the establishment of the new Beni Suef plant, avert layoffs, credit defaults, etc.) and low enough not to entice public dissent. We do not account for this in our numbers, until we have more clarity, likely in September." Mariam Ramadan added.
"Cut EBITDA estimates c11% but maintain Overweight on compelling valuation: Our new estimates filter through to a downward revision of c11% to each of our 2020–23e EBITDA and 2021–23e EPS forecasts, which leaves our TP c21% lower at EGP5.50/share, implying a c57% potential return on the 12 August closing price of EGP3.51/share. We therefore maintain our Overweight rating for Arabian Cement. With the share price holding its ground over the past year against bad EGX performance, paying out a dividend, and recording losses for the first time in its history, it seems the market is finally starting to see past the current point in the cycle and into long-term value, which remains strong, in our view, despite the worsened short-term fundamentals." Mariam Ramadan concluded.