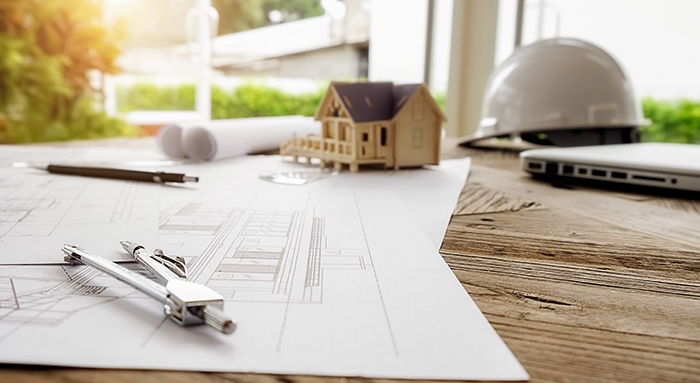 Imminent inflection point in the GCC to support MENA operations

ORAS capitalizes on its U.S. presence, hedges setbacks, and further diversifies its exposure through BESIX

In a recent report, HC Brokerage issued an update note about Egypt's construction sector, through shedding the light on Orascom Construction focusing on the the company's exposure rebalancing.
Nesrine Mamdouh, Industrials Analyst at HC commented that: "Despite a challenging operating environment in Egypt, projects in the pipeline still offer moderate potential: In 2022, The Russian-Ukrainian war caused commodity market turmoil, supply chain disruptions, soaring global inflation, and hence rate hikes by major international central banks, pressuring the EGP and stressing Egypt's state budget. As a result, the Egyptian government rationalized public spending, and despite delaying the implementation of new projects with a USD component (estimated at USD8bn), it allocated EGP587bn for investments (USD18.8bn) in the FY23/24 state budget. It also endorsed legislative and regulatory amendments to reduce its footprint in various economic sectors and encouraged private sector participation, including amendments to the executive regulations of the PPP Act for infrastructure projects to facilitate public-private partnerships in key projects. The budget also marks EGP600bn for private investments, representing c33% of total investments of EGP1.8trn and c50% by FY25/26, which is achievable if domestic macroeconomic visibility and investor sentiment improve, in our view. Regarding ORAS's main business areas, we expect the transportation sector's share of total investments to retreat after the completion of its ten-year (2014–2024) development plan with total investments of EGP1.7trn. We also see growth potential in the logistics, manufacturing (with expected investments of USD3.3bn in FY23/24), electric regional interconnectivity, and renewable energy sectors. Renewables include green hydrogen projects, which are attracting remarkable investments to Egypt, and water desalination projects with investments of USD3.1–3.3bn for the first phase of Egypt's water desalination program, targeting a capacity of 3.35m cbm/day by 2025."
"Rebalancing exposure in MENA in a quest for potential opportunities:  We expect ORAS's share of Egypt's investments to soften to an average of c3.1% in 2023–2027e (a proxy for its awards from Egypt), from 3.7% in 2018–2022, as the government plans to scale down USD-intensive projects and as ORAS targets quality projects, entailing a foreign financing component. Having said that, we expect a c20% y-o-y decrease in Egypt awards to USD1.6bn in 2024e, while a faster-than-expected resumed USD spending on planned projects, and private sector participation would represent an upside risk to our numbers. However, the 2023e healthy backlog from Egypt, estimated at USD3.9bn, representing c69% of its total backlog, should secure decent sustained revenue over 2024 until the economy overcomes its bottlenecks and FX shortage. Also, the government's compensations to negatively affected contractors by the EGP devaluation, should support its revenue from Egypt. As for MENA, we see ORAS capitalizing on its flexible and diversified business model to increase its exposure to the GCC through vigorous investment plans and mega projects aiming at diversifying their hydrocarbon-based economies. The GCC's total underway and planned projects are estimated at USD2.6trn, of which c54% are in the KSA, c21% in the UAE, and are led by the construction sector at c56% of total investment projects, according to the GCC 2023 planned projects by MEED. As for KSA, which dominates the lion's share of investments, we expect its awards to average c35% of investments over our forecast period, a growth of c2.2x, from an average of c16% in 2018–2022. Despite fierce competition, we see ORAS, relying on its expertise, actively bidding and consorting with national and international companies for various water projects, including desalination, transmission, strategic reservoir, and wastewater treatment projects." Mamdouh added.
"Sustained business in the US and diversification benefit from Besix: The US Infrastructure Investment and Jobs Act (IIJA) signed in 2021 authorized USD1.2trn for transportation and infrastructure spending, of which USD550bn were allocated to new investments over five years in the nation's bridges, airports (the Bipartisan Infrastructure Law provides USD15bn in airport infrastructure funding), waterways, and public transit among others. However, the Fed Reserve's restrictive policy to curb inflation by raising rates by 525 bps since March 2022 to date to a range of 5.25–5.50%, created tighter credit conditions, gradually weighing down on growth. While supply chain bottlenecks are largely resolved, and inflation is gradually improving, it is still relatively high, at 3.7% as of August. Whereas in July 2023, the US total construction spending (SAAR) increased by c5.5% y-o-y to USD1.97trn, driven by a c17% y-o-y growth in total non-residential spending and a c71% y-o-y growth in notable private manufacturing spending. ORAS maintains its exposure to the US data center business, the recession-proof student housing, and the light industrial and commercial sectors, while increasing it to the advanced manufacturing and aviation infrastructure works. We foresee ORAS focusing on non-interest-rate sensitive and sophisticated projects where it possesses a comparative advantage, which should sustain its EBITDA margins at an average of c2.2%, on our numbers. As for Besix, despite a gloomy outlook for the European construction sector in 2023, the Eurostat Construction Production Index increased y-o-y as of June 2023 for Belgium, Netherlands, and Luxemburg, with a slight decrease for France, Besix's main business markets in Europe. We foresee investments in these economies to maintain an average share of c33% of total Euro area fixed capital formation over 2023–2024e. Also, the infrastructure and renewable projects public tenders should sustain Besix's business in concessions and assets. Moreover, the company's expertise in marine, high-rise innovative buildings, its exposure to the Middle East, along with the phasing out of lower-quality projects should improve its net profit margin at an estimated average of c1.1%, suggesting a decent contribution to ORAS's bottom line, further enhanced by the magnitude of any potential appreciation of the EUR/USD exchange rate." Nesrine Mamdouh concluded.
 About HC Brokerage
HC Brokerage is an affiliate of HC Securities & Investment– a full-fledged investment bank providing investment banking, asset management, securities brokerage, research, and custody services. HC Brokerage is an Egyptian registered company and member of Egypt's Financial Regulatory Authority (FRA), and its registered address is 34 Gezirat Al-Arab St., Mohandessin, Giza, Egypt, Dokki 12311